WELCOME TO
Eagle Sky I Apartments
Our apartments in Bismarck offer the perfect blend of comfort and convenience. Our one and two-bedroom floor plans are designed to enhance your lifestyle. Located just minutes from Bismarck State College, our community offers a serene retreat close to nature, scenic pathways, and the Missouri River. With nearby shopping centers and major roadways like Tyler Parkway, Century Ave, and I-94, you'll have everything you need at your doorstep. Join us for a tour or contact our team for more information, and we'll be delighted to assist you.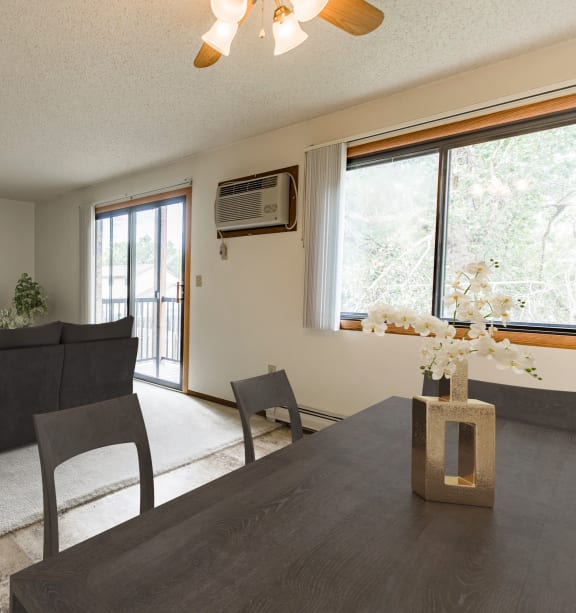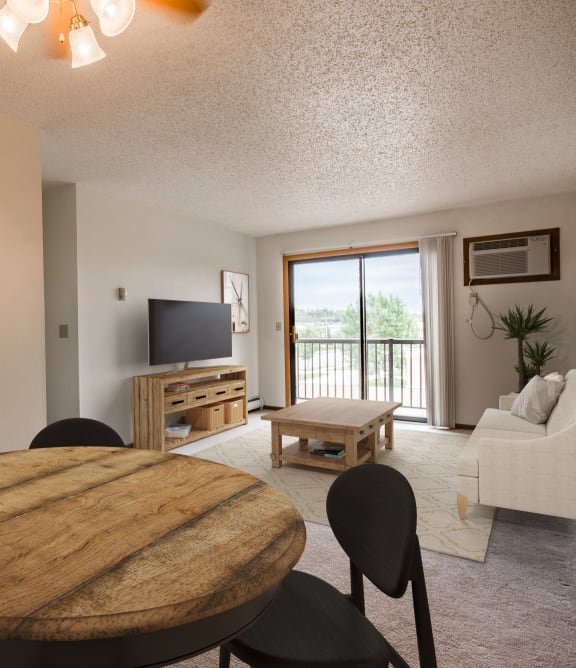 FLOOR PLANS
Thoughtfully Designed Floor Plans For You!
At Eagle Sky I Apartments, our one and two-bedroom floor plans boast a balcony, dishwasher, and the convenience of on-site laundry facilities. If you're looking to shelter your car, we have rentable garages as an option. We've crafted these spaces with your comfort and convenience in mind, providing the perfect canvas for your lifestyle. Explore our floor plans today to find the ideal fit for your needs.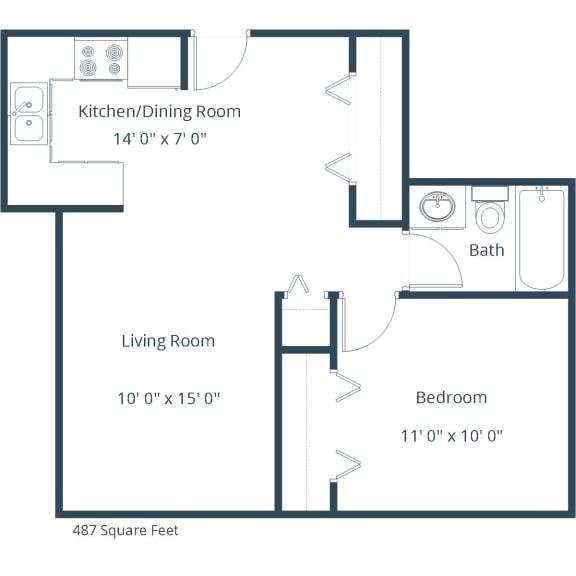 Call for details
Deposit: $685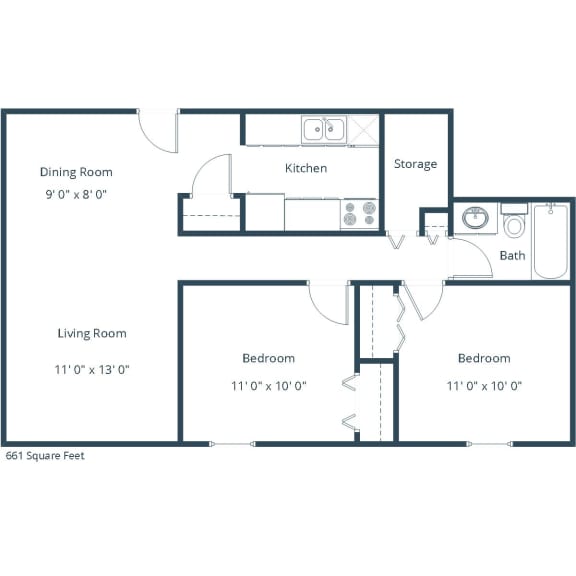 Starting at $800
Deposit: Inquire for details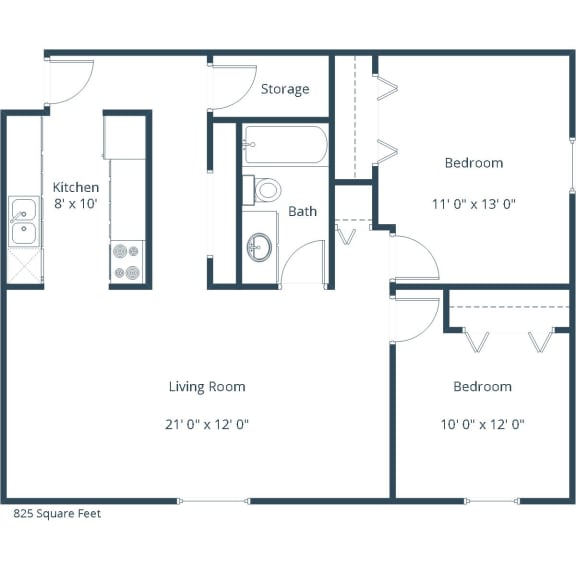 Call for details
Deposit: $795

Discover the Potential of the Space Around Us!
AMENITIES
Designed to
Fit Your Lifestyle
Eagle Sky I Apartments are meticulously designed to cater to your lifestyle. Whether you need to head over to Bismarck State College or you're someone who enjoys proximity to natural beauty, shopping centers, and entertainment options, our community has it all. With an array of amenities and a location that offers both convenience and serenity, you'll find that Eagle Sky I Apartments are the perfect place to call home.
NEARBY COMMUNITIES
Starting At $ 1045

444 E Brandon
Bismarck , ND 58501

0.00 miles away

|

2 - 3

beds

Starting At $ 795

1825 Burnt Boat Dr
Bismarck , ND 58501

0.00 miles away

|

1 - 2

beds

Starting At $ 695

1060 Turnpike Ave W
Bismarck , ND 58501

0.00 miles away

|

0 - 3

beds

Starting At $ 855

2413 N 8th St
Bismarck , ND 58501

0.00 miles away

|

1 - 3

beds

205 W Interstate Ave
Bismarck , ND 58504

0.00 miles away

|

1 - 3

beds

Starting At $ 745

1110 W Capitol Ave
Bismarck , ND 58501

0.19 miles away

|

1 - 2

beds

Starting At $ 560

2010 Xavier St
Bismarck , ND 58501

0.19 miles away

|

0 - 3

beds

Starting At $ 630

1121 W Capitol Ave
Bismarck , ND 58501

0.19 miles away

|

1 - 3

beds

Starting At $ 915

4430 21st St SE
Mandan , ND 58554

0.19 miles away

|

1 - 3

beds

Starting At $ 685

205 N 2nd St
Bismarck , ND 58501

2.10 miles away

|

0 - 2

beds

Starting At $ 740

215 N 3rd St
Bismarck , ND 58501

2.10 miles away

|

0 - 1

beds

Starting At $ 655

1109 Memorial Highway
Bismarck , ND 58504

2.10 miles away

|

1 - 2

beds

Starting At $ 865

505 W Indiana Ave
Bismarck , ND 58504

2.10 miles away

|

2 - 2

beds

2902 East Rosser Ave
Bismarck , ND 58504

2.10 miles away

|

1 - 2

beds

Starting At $ 805

3100 East Rosser Avenue
Bismarck , ND 58504

2.10 miles away

|

1 - 3

beds

Starting At $ 640

1658 E Capitol Way
Bismarck , ND 58501

3.00 miles away

|

0 - 3

beds

Starting At $ 1495

2907 Iowa Ln
Bismarck , ND 58501

3.00 miles away

|

0 - 3

beds

Starting At $ 1125

4700 19th St N
Bismarck , ND 58503

3.00 miles away

|

1 - 3

beds

Starting At $ 2005

4800 N 19 St
Bismarck , ND 58503

3.00 miles away

|

3 - 3

beds

Starting At $ 1000

2010 Koch Dr
Bismarck , ND 58503

3.00 miles away

|

0 - 3

beds